2 Answers
I found this site for you and it looks pretty easy and cheap to do ! Plusa quick video.
www.instructables.com/id/Zipline-Brake/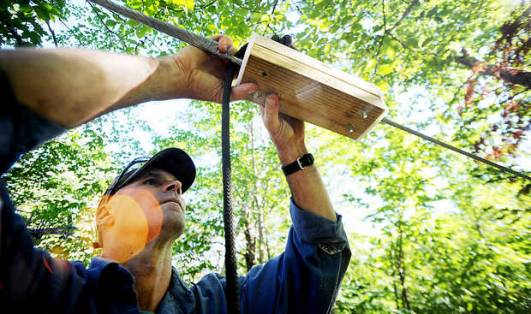 I think it is an easy job to install a homemade zip line brake. I have done this successfully referring an article. You have to learn few things before doing this procedure. The important things needed for the installation are given below:
Cable clamps

Measuring tape

Used tire

Assorted drill bits

Power drill

You will get the proper instructions from the source page given below!
Source: http://www.dimensionziplines.com/how-to-install-a-homemade-zipline-brake/