Your dining room is a truly multi-functional space - it's where we eat,
entertain and sometimes even work. When designing your dining room,
think carefully about how you use the space and what you really want to
achieve with the area. Whatever your style, room size or budget, we have
the dining room design for you.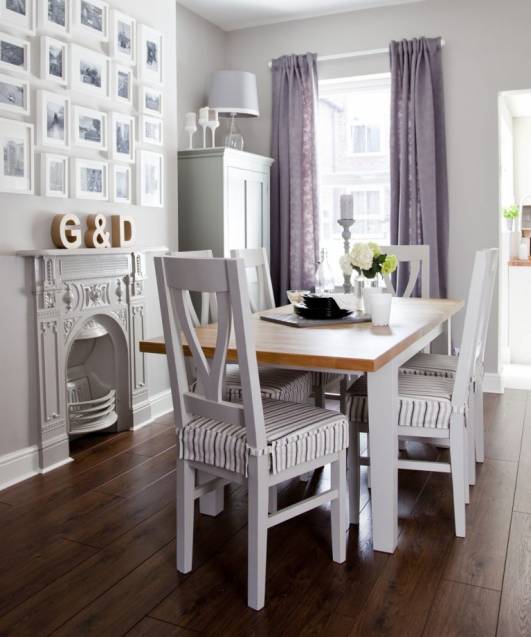 Want to realise the potential of your small dining room? Whether your
table and chairs are crammed into the tiniest of rooms, or are just
stealing a corner from another space in the house, there are lots of
things you can do to make meal times a pleasure.
Bodamer Brothers Flooring
Choose a round pedestal table and armless dining chairs to visually
enhance a space. Keep the focus off your diminutive quarters and draw
attention to unique details in a small dining room. Use a sugary palette
of pale pastels to keep the subtle colour even across a compact room.
Make your dining area the star of the show by painting a circular design
on the wall to define a zone.
Don't let a small dining room restrict
you. Increase the space in a narrow dining room with a slimline table
and wall-hung accessories. If you have a large family or a continuous
stream of guests visiting then a small, circular table may not be an
option for you. Instead, invest in a slender table that will fit neatly
into a narrow space, such as a kitchen-diner, conservatory or even a
hallway. Free up floor space with wall-hung lighting on pivots that can
be positioned over your table to provide efficient task lighting. Wire
it up to a dimmer switch for an ambient glow – ideal for intimate meals.
Finally, punctuate the scheme with artwork and table decorations to add
character and personality.